12 Agustus 2018 - Product Review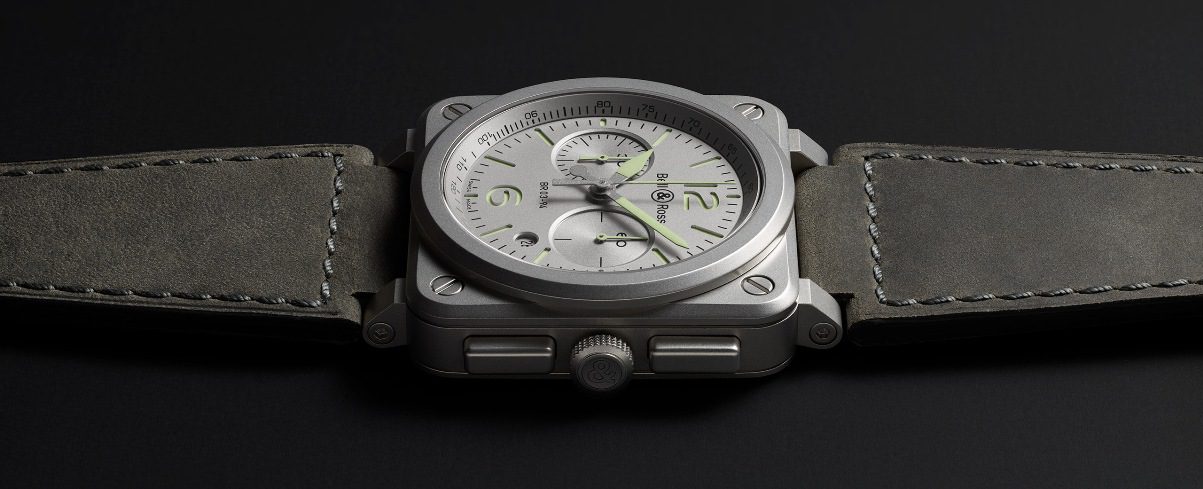 Wajah Baru Horoblack yang Semakin Futuristis 
Bell & Ross kembali merilis koleksi terbaru dari seri jam tangan Horolum yang legendaris. Kali ini, jam tangan yang identik dengan bentuk diagonal itu hadir dalam dua versi, yakni model klasik Horolum BR03-92 dan Horolum BR03-94 yang memiliki nama lain Bell and Ross Horoblack.
Bell and Ross Horoblack
Horlum BR03-92 hadir dalam balutan desain klasik, serupa dengan seri pertamanya, namun dibalut dalam material platinum yang terkesan elegan. Sekilas, kombinasi desain diagonal dan warna platinum yang berkilau, akan terlihat layaknya pendaran papan kendali di kokpit pesawat. Klaisk sekaligus futuristis.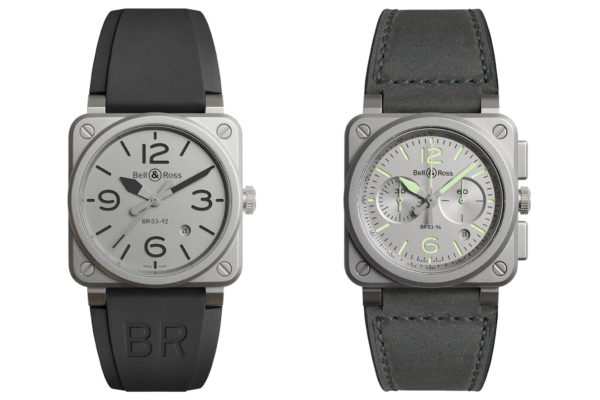 Adapun untuk seri BR03-94, secara teknis, desainnya tidak jauh berbeda dengan BR03-92. Hanya saja, penggunaan material keramik warna hitam menjadikannya berciri maskulin.
Kedua seri jam tangan ini hanya diproduksi sebanyak 500 unit di seluruh dunia. Keduanya sama-sama memiliki tambahan kompleksitas chronograph yang unik. Di angka 3, terdapat sebuah lingkaran sekunder untuk mengukur detik.
Anda juga akan menemukan sebuah jendela tanggal kecil di antara angka 3 dan 4, serta kolom jembatan perpindahan waktu selama 30 menit di samping angka 9.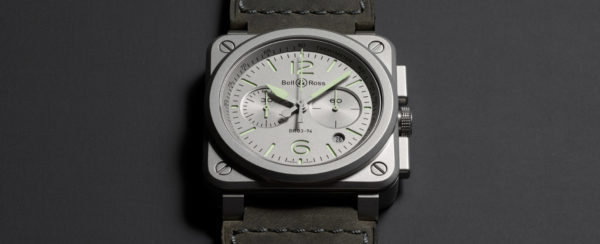 Bukan tanpa alasan kompleksitas tersebut dihadirkan, karena Bell & Ross selalu menempatkan fungsi ketepatan dengan sangat serius di setiap produksi horologinya. Fungsi kolom-kolom tambahan tersebut adalah untuk memastikan waktu tetap berjalan dengan presisi di banyak lokasi zona waktu.
Kompleksitas seri jam tangan Hoolum BR03-92 sedikit diredam dengan apik oleh tali kulit domba berwarna abu-abu yang terasa lembut di kulit, namun tetap terasa mantap saat dikenakan.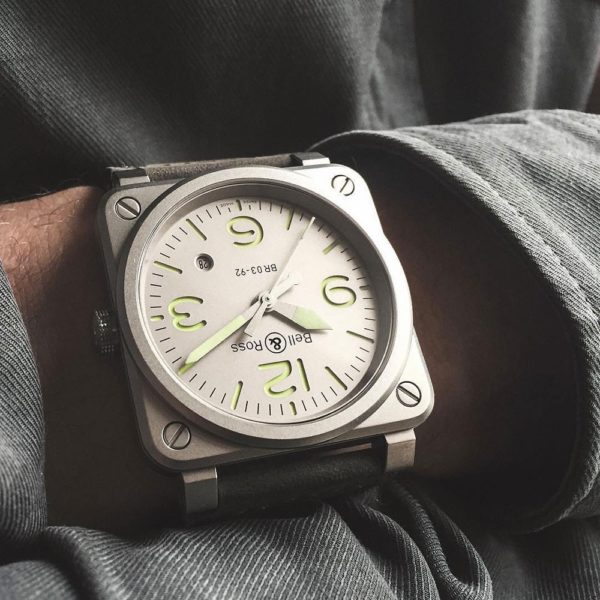 Adapun untuk seri BR03-94, atau dikenal dengan julukan Horoblack, hadir dalam balutan material keramik warna hitam, di mana mampu menghadirkan kamuflase terhadap kompleksitas pada bagian penampang.
Menariknya, untuk memberi kesan dramatis. Angka 3, 6, 9, dan 12 sengaja dibuat besar yang dilingakri oleh lapisan fluorescence, agar bisa menyala di kegelapan. Fungsi terakhir ini memberikan kemudahan bagi penggunanya untuk mengecek waktu dengan tepat di kondisi minim pencahayaan, sehingga cocok dijadikan teman untuk berpetualang.
Untuk fungsi penggunaan bawah air, kedua jam tangan mampu tetap aktif di kedalaman hingga 50 meter. Selain itu, material gelas kacanya didukung oleh teknologi Piccolo Glass, di mana mampu menjaganya dari kondisi mengembun, sekaligus tahan hantaman.
bell & ross
jam tangan
jam tangan mewah
---
Hubungi Kami
---