31 Oktober 2022 - News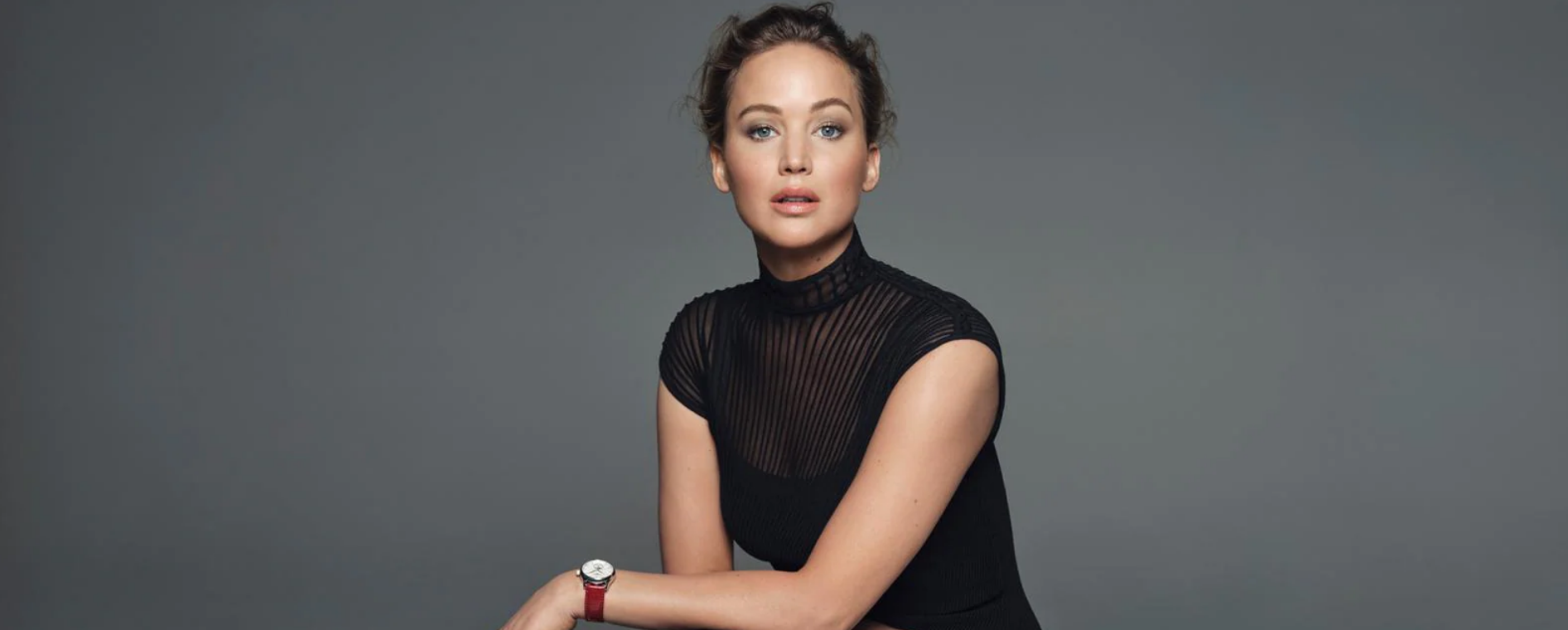 Jennifer Lawrence Gabung Ambassador of Elegance Longines
Pembuat jam tangan asal Swiss, Longines, telah mengumumkan bahwa aktris pemenang Academy Award, Jennifer Lawrence telah bergabung dengan mereka sebagai Ambassador of Elegance terbaru.
Lawrence telah mengklaim penghargaan tertinggi di industrinya dalam berbagai peran yang sangat luas dan membawa perspektif baru untuk semua yang dia lakukan, tercermin dari komitmennya yang sangat kuat. Sebagai seorang wanita yang berani, Jennifer adalah tambahan yang ideal untuk keluarga Longines.
Temukan Jam Tangan Mewah Favoritmu dan Nikmati Penawaran Spesial Hanya di Butik INTime.
Jennifer Lawrence adalah salah satu aktris paling menawan di dunia. Dengan perannya sebagai Katniss Everdeen di The Hunger Games pada 2012, ia memantapkan dirinya sebagai bintang global. Selain itu, ia juga telah mengumpulkan banyak karya yang membuahkan Academy Award dan tiga nominasi tambahan, BAFTA, Screen Actors Guild Awards, dan Golden Globe. Dia juga muncul dalam daftar 100 orang paling berpengaruh di dunia versi Majalah Time.
Matthias Breschan, CEO Longines, sangat senang bahwa aktris tersebut telah bergabung dengan daftar Ambassadors of Elegance. Dia berkata, "Jennifer memiliki kemampuan untuk mengilhami setiap karakter yang dimainkan dan diterjemahkan menjadi keanggunan yang alami dan dapat diterima. Dia adalah inspirasi bagi anak perempuan dan perempuan dari segala usia dan kami bangga menyambutnya di keluarga Longines."
Lawrence juga menantikan kemitraannya dengan Longines. Dia berkata, "Longines berakar pada warisan inovasi dan kualitas yang dipercaya oleh beberapa pelopor terbesar dalam sejarah. Saya senang bergabung dengan keluarga Longines dan menantikan kemitraan kami di tahun-tahun mendatang!"
Meskipun penampilannya dalam film The Hunger Games dan mahakarya kontemporer seperti Silver Linings Playbook dan American Hustle telah membuatnya menjadi nama besar di dunia layar lebar, Lawrence lebih dari sekadar bintang film.
Pada tahun 2018, ia mendirikan perusahaan produksinya sendiri, Excellent Cadaver, di mana ia memproduksi film terbarunya, Causeway. Di luar layar, Lawrence adalah advokat yang bersemangat untuk kesetaraan gender dan salah satu anggota dari organisasi anti korupsi.
Lawrence melanjutkan, "Longines telah lama identik dengan keanggunan abadi, yang bagi saya, dapat didefinisikan sebagai kekuatan yang tenang yang bertemu dengan keanggunan dan kepercayaan diri."
Dengan keanggunannya yang unik, empati, dan kemampuannya untuk menjalani setiap peran baik di dalam maupun di luar layar, Jennifer Lawrence adalah Ambassador of Elegance yang terinspirasi dan menginspirasi.
Temukan koleksi jam tangan  secara online atau kunjungi butik INTime terdekat.
---
Hubungi Kami
---