20 Februari 2019 - News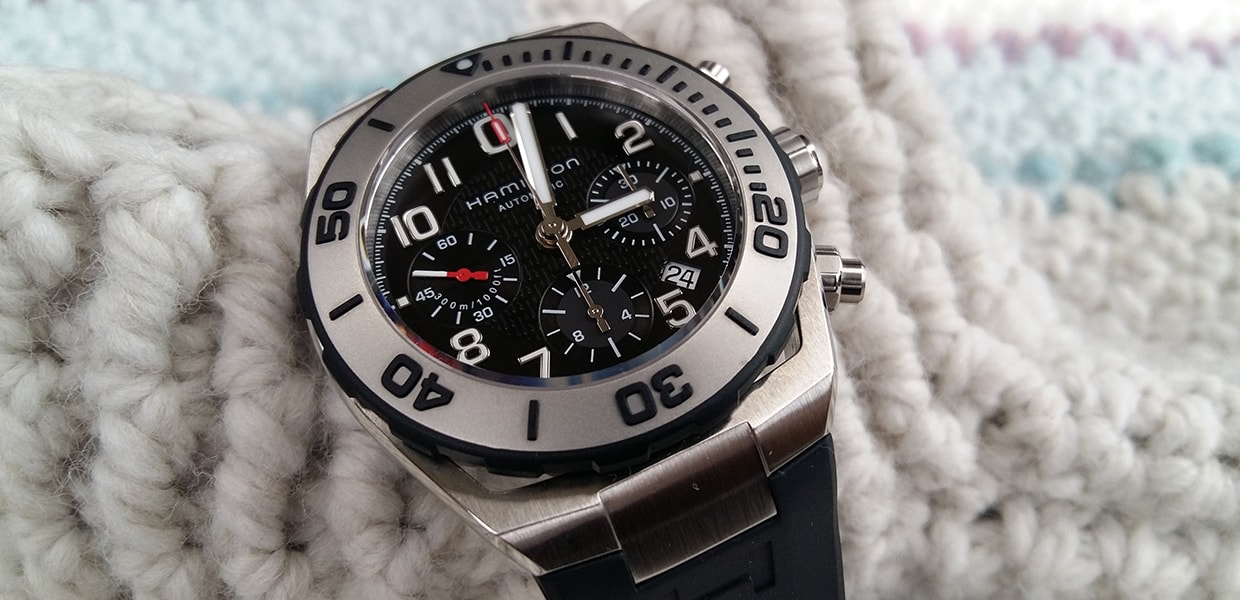 Menyelam Bersama Jam Tangan Hamilton Khaki Navy Sub Auto Chrono
Hamilton mengajak Anda mundur ke tahun 1928 dari sejarah panjang Hamilton untuk memperkenalkan koleksi dive watch ultra-modern Hamilton Khaki Navy Sub Auto Chrono. Mahakarya maritim ultra-modern ini terinspirasi dari desain jam tangan Hamilton Piping Rock yang ikonis di tahun tersebut, bahkan tim bisbol New York Yankees memilihnya sebagai official timekeeper mereka.
Jam tangan selam ini terlihat menggambarkan 'rides the tide of time' dengan menawarkan teknologi terkini dan material yang solid untuk sebuah penghargaan kepada jam tangan yang telah memikat pemakai selama lebih dari enam dekade dan masih menjadi favorit para kolektor.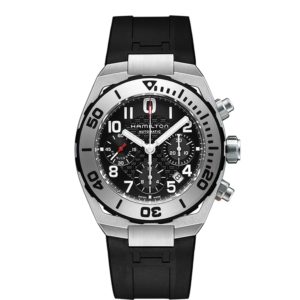 Dengan dial bundar yang terpasang di atas case tonneau, kita akan melihat sudut-sudut terbuka yang akan memperlihatkan pergelangan tangan Anda dan membuat jam tangan ini mudah dikenali serta menggambarkan status elitnya sebagai jam tangan selama.
Sejak masa lampau, Hamilton sudah membuktikan keterlibatannya dalam menghasilkan jam tangan yang akrab dengan aktivitas air. Hamilton Khaki Sub Auto Chrono adalah sebuah bentuk perayaan sejati akan koleksi yang telah bertindak sebagai peralatan vital bagi penyelam militer heroik di film The Frogmen (1951), hingga tentang aksi bawah air dengan hiu dalam film Into the Blue (2005).
Semangat kelautan menembus semua aspek dalam desain jam tangan ini. Melengkapi kemampuannya menyelam hingga 30 bar (300 meter), kita akan menemukan sebuah ilustrasi dari pari manta yang tercetak pada bagian belakang case hingga desain bezel yang sangat sporty.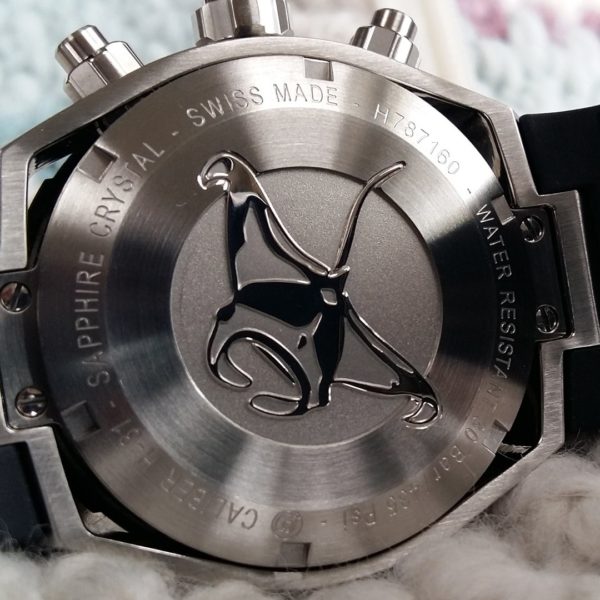 Case yang sebagian besar bermaterial stainless steel digabungkan dengan uni-directional rotating bezel super sporty yang mendapatkan sentuhan material karet untuk grip yang lebih maksimal.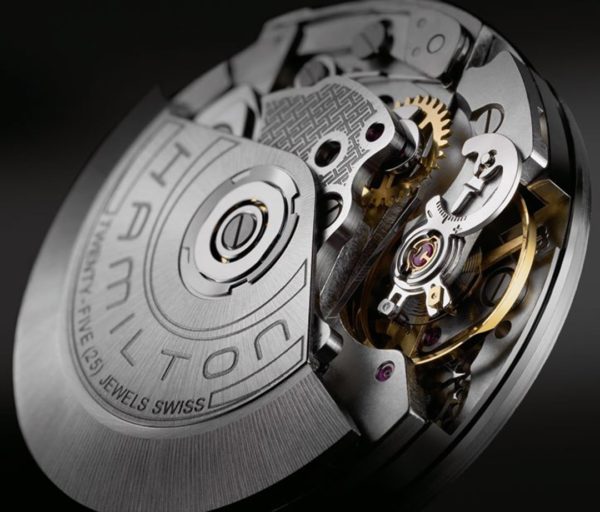 Berakar dari sejarah menyuplai arloji ke beberapa angkatan laut paling bergengsi di dunia, keahlian ini juga terlihat di dalam jam tangan. Hamilton Khaki Navy Sub Auto Chrono menggunakan movement otomatis H-31 yang dirancang sendiri, menawarkan akurasi dan stabilitas yang sangat baik, serta power reserve sampai 60 jam.
Baca juga : 100 Tahun Hamilton Sebagai Pionir Jam Tangan Aviator
chronograph
diver watches
hamilton
jam tangan
jam tangan mewah
khaki
---
Hubungi Kami
---