23 Maret 2020 - News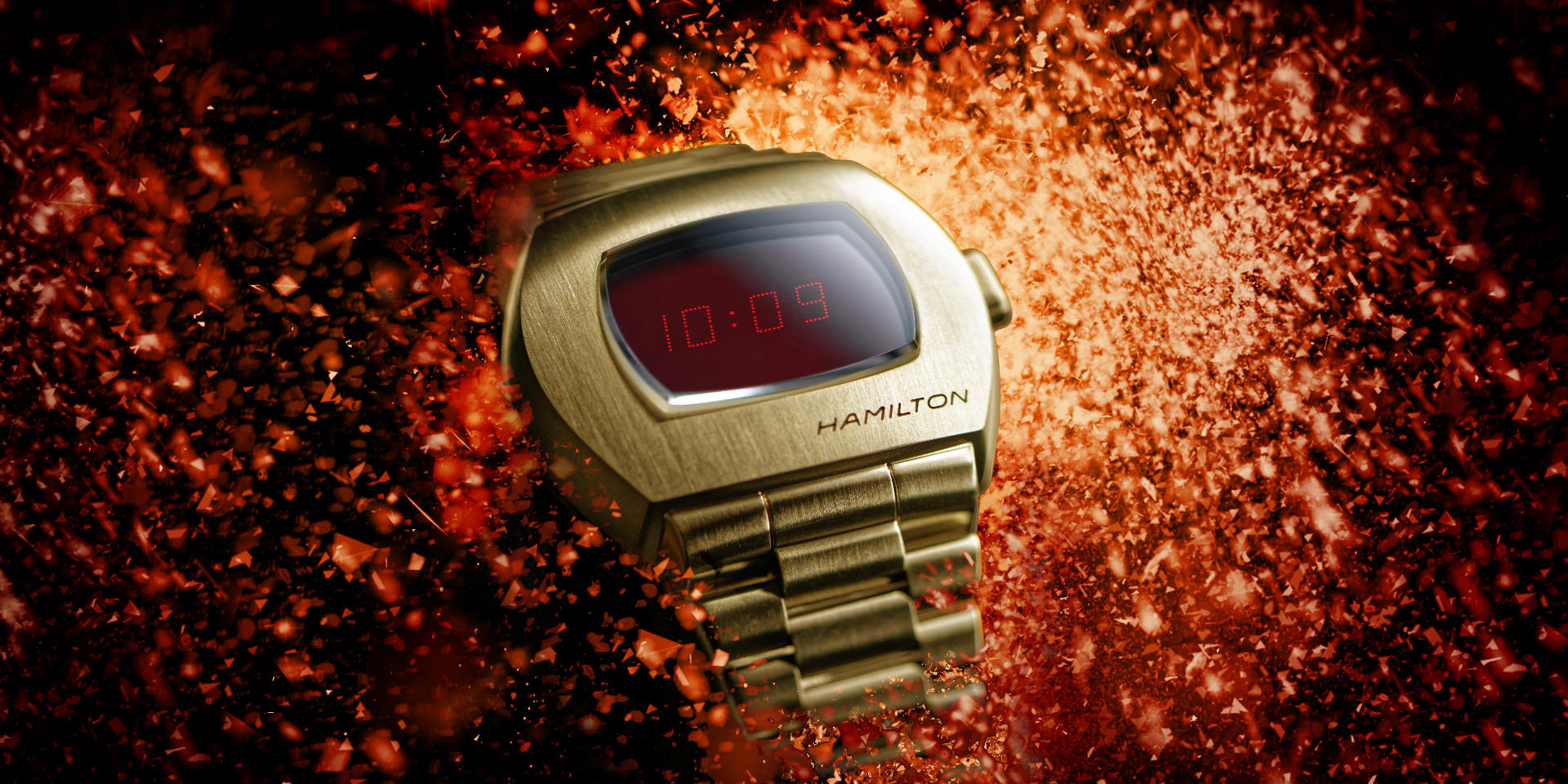 Hamilton Kembali Merilis Jam Tangan Digital Pertama di Dunia
Hamilton baru saja mengumumkan suatu hal yang tidak diduga. Brand asal Swiss ini merilis sebuah jam tangan edisi terbatas yang terinspirasi dari salah satu model legenda di katalog mereka, yaitu The Pulsar Time Computer. Model tersebut merupakan jam tangan pertama di dunia yang menggunakan LED display untuk menunjukan waktu.
6 Mei 1970 merupakan salah satu momen terpenting dalam sejarah jam tangan. Hamilton mengungkapkan kepada dunia tentang jam tangan digital elektronik pertama. Dinamai Pulsar, diambil dari nama bintang-bintang neutron yang memancarkan sinar radiasi pada frekuensi yang sangat presisi.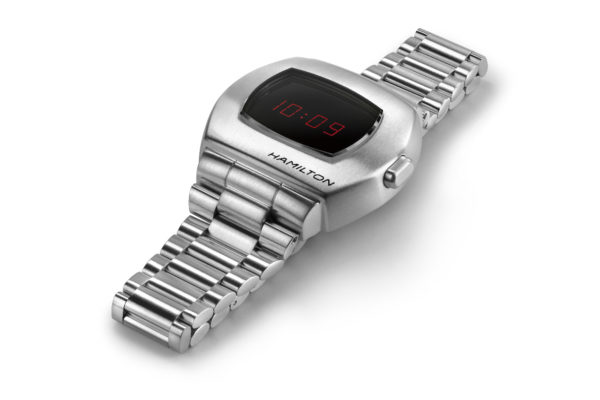 Jam tangan digital terbaru dari Hamilton ini bernama Hamilton PSR, hadir dengan tampilan sangat mirip dengan The Pulsar Time Computer. Tidak hanya itu, push button illumination system yang terdapat pada The Pulsar juga bisa Anda temukan di Hamilton PSR ini.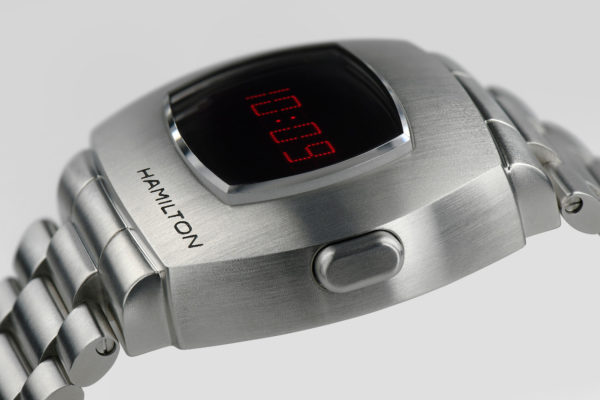 Dengan Hamilton PSR yang baru, Hamilton menampilkan ikon gaya dan teknologi tahun 1970-an. Ada dua versi PSR tersedia untuk Anda dipilih: satu versi stainless steel, dan satu lagi versi stainless steel dengan lapisan PVD yellow gold yang dibuat terbatas sebanyak 1.970 buah.
Kedua jam tangan digital menampilkan case dengan bentuk retro P2 yang terlihat sangat unik dengan dimensi 40.8mm x 34.7mm. Jam tangan ini tahan air hingga 10 bar (100 m). Salah satu perbedaan dengan versi sebelumnya adalah tampilan waktu. Fitur Hamilton PSR hadir dengan tampilan hybrid pencampuran LCD reflektif (Liquid Crystal Display) dan emissive OLED (Organic Light Teknologi Emitting Diodes).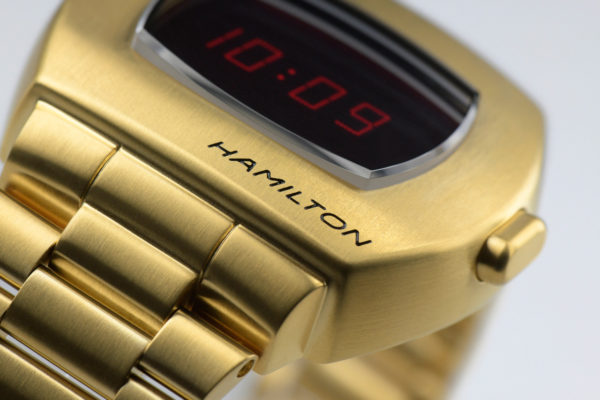 Jika tombolnya ditekan, akan memunculkan OLED merah muda dengan gaya 'digit pixel' yang familiar, sementara layar LCD memastikan waktunya terlihat secara permanen dalam kondisi siang hari. Tanpa menggunakan backlight, kebutuhan dari jam tangan ini sangat ramah energi.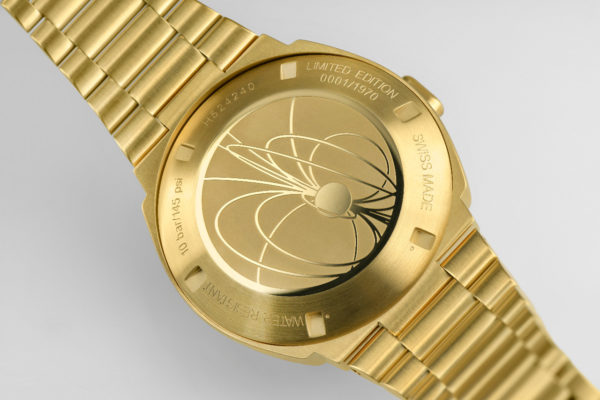 Jam tangan digital Hamilton PSR adalah pengingat di mana dan kapan dunia digital pada industri jam tangan dimula. PSR menjadi sebuah lambang sejarah yang bisa Anda ceritakan ke kerabat ataupun anak-anak di rumah. Tidak hanya sekedar penunjuk waktu, jam tangan ini merupakan warisan sejarah yang bisa Anda miliki.
---
Hubungi Kami
---